Welcome to Queensgate Foundation Primary
Welcome to Queensgate Foundation Primary
Working together for a successful future
My name is Mrs Samantha Sillito and I have the privilege of being Headteacher of Queensgate Foundation Primary School. Queensgate opened in 2010 and since then has had three 'good' Ofsted inspections.
The staff of Queensgate are dynamic and experienced with much to offer. We set high teaching standards and expect great things from our children. We are totally committed to providing all children the best educational start we can. We work closely with a variety of agencies and partners. We also want to work closely with – our parents and carers. Close collaboration between home, school and the community is essential. With your help we will ensure that your child's years at Queensgate are both happy and successful. This is why our mission statement is: "Working Together for a Successful Future".
We believe in encouraging each child to reach their true potential; helping them to make the most of their time with us. We cater for all abilities and will provide a friendly and approachable environment where the children and parents feel valued. Children will be treated as individuals and we will ensure they have fun and are successful in their learning.
We have a brand new building that we moved into in the spring of 2020. It is an excellent learning environment. Come and see for yourselves! Please make an appointment by calling 01983 292872 and I will be pleased to show you around.
Best wishes
Mrs Samantha Sillito B.Ed (Hons) NPQH Headteacher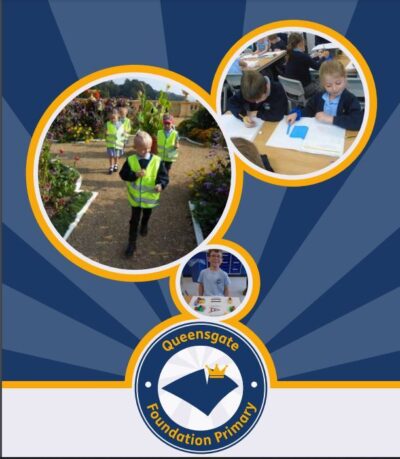 Key Dates & Events
Christmas Fair
East Cowes Christmas Lights
Christmas Celebration
Egyptian Museum